Zoom! Teeth Whitening in Downtown Edmonton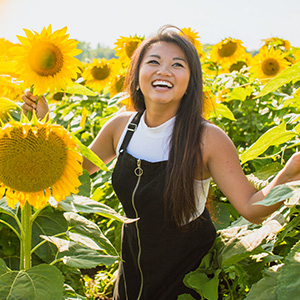 Teeth whitening is a cosmetic dental procedure that allows us to correct any discoloration or stains on your teeth. It also lets us brighten up your natural smile! Your teeth can lose their natural white color due to coffee, tea, or smoking related stains. However, we can restore brightness and color to your teeth in no time with our in-office Zoom Whitening System.
The Zoom! Chairside Whitening System is a scientifically advanced, patent pending, tooth whitening procedure. It's safe, effective and fast, very fast. In less than an hour your teeth will become dramatically whiter. Zoom! Chairside Whitening is ideal for anyone looking for immediate results. The convenience of Zoom! In comparison to days of wearing trays or strips, makes it the perfect choice for the busy individual.
Your smile is important. It's one of the first things you notice when you meet someone. A whiter, brighter smile is beautiful – it can help you feel better about yourself and make a memorable impression. Your lifestyle and the aging process can stain and darken your teeth. Many things we do on a regular basis can contribute to stained teeth, such as drinking coffee, tea, cola and red wine or smoking.
Whitening can get your smile looking its best. Non-professional procedures and clinically unproven teeth whitening tips can often lead to unsatisfactory results, you should look for a whitening procedure that is:
Fast and Convenient
Long lasting
Low Sensitivity
Proven to be safe and effective
Performed by a Dental professional
The complete whitening procedure takes less than an hour, but it will most likely be preceded by a recommended teeth cleaning and check-up by Dr. Magathan to ensure that your teeth and gums are healthy.
The Zoom Whitening Procedure:
Lips and gums are covered, leaving only your teeth exposed
Zoom hydrogen peroxide whitening gel is then applied and works with the Zoom light to infiltrate your teeth and break up stains or discoloration patches
For three 15-minute sessions, the gel remains in place while the light is activated. This brings the total treatment time to 45 minutes
Fluoride paste-gel is applied to your teeth to reduce any sensitivity or discomfort
Call Magathan Dental Centre in downtown Edmonton and talk to one of our dentists about your teeth whitening goals. We're looking forward to brightening your smile!